Tiny Home Project For Women
---
Focus on womens homelessness
• Single mothers/women over 55 – two of the fastest growing segments experiencing homelessness needing affordable/innovative/flexible housing options.  
Australian first tiny-home solution
• Four young adults now have somewhere SAFE to call home through the completion in 2018 of our tiny-home project for disadvantaged youth.
Partner with us to change lives
• By making a generous tax-deductible donation to our next innovative solution you will help build two 35m2 independent tiny-homes that will be a safe place for women and children to thrive. 
For more information 
• Watch our video above – catch Part 1 and 2 on our website
• Download a flyer – link below
• Visit our website – www.tinyhomesfoundation.org.au
• Visit our social channels – Facebook, Instagram, and Twitter
NB: Unfortunately at this time, we are unable to accept donations from residents of WA and Victoria. 
121 donations
since Feb 2019
Fundraising for
Tiny Homes Foundation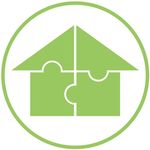 We believe in solving homelessness. We fund and build tiny homes as part of a socially responsible sustainable solution. We are a small team and operate as a registered not-for-profit charity with tax-deductible gift recipient endorsement. We love what we do and hope you do too.