Soul Cafe Christmas Appeal & Hamper Drive
---
SOUL CHRISTMAS APPEAL & HAMPER DRIVE
The Christmas and New Year period is challenging for those dealing with issues of homelessness and family breakdown due to mental health and substance abuse.  
Many of the guests at Soul Café live separated from family members and there is much anxiety related to this grief. To help them through this period and as needs continue to increase we are asking that you would consider helping us to help those in need. 
Your donation will be used to provide support to Soul Cafe guests throughout the Christmas and holiday period.
SOUL CHRISTMAS LUNCHEON - 19 DEC
The Soul Cafe Christmas Luncheon is held on the 19 December. At this luncheon over x3 sittings hundreds of guests will be served Christmas dinner while being entertained with carols. Santa delivers toys to the children, ladies and men's hygiene gift packs are given and Christmas Food Hampers provided to every family.
On the day we hope to hand out 200 Christmas Hampers to needy families.
$30 purchases a Hamper that contains $65 worth of Food value!
HOLIDAY HELP & FOOD PACKS
Many services are closed for the holiday break between Christmas and New Year. Your financial donation will help us open up on 2 days in the period between Christmas and New Year to hand out breakfast packs, take away meals, and coffee.
During that period our hope is to hand out 150 Holiday Food Hampers.
These will be handed out on the 28 Dec and the 31 January to families in need during this period.
Your financial support will enable us to continue to meet great needs as well ensure we make the Christmas and Holiday season as enjoyable as we can for our many guests. Your donations of $2 or more a tax deductible.
Every donation is greatly appreciated and highly valued! 
Thank you to all the online donors listed through 'MyCause' and to our direct donors.
DIRECT DONOR LIST
GLENDA LEE
MICK & WENDY MOONEY
DALE OSBORN
FINTON HAMILTON
BIKERS AUSTRALIA HUNTER
MARTINA ROLLANS
ORIGIN FOUNDATION
VBD BUSINESS, TAX & WEALTH ADVISERS
DEPARTMENT OF HUMAN SERVICES
VOICE OF SPRING EVENT
MARGARET STANDEN
ORRETT INVESTMENTS PTY LTD
In advance from the Soul Café Team, thank you!
17 donations
since Oct 2018
Fundraising for
Soul Cafe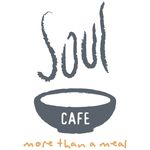 Soul Cafe comes under the umbrella of Lifeshapers Family Services, providing hundreds of free meals a week to disadvantaged members of the Newcastle community. The meals provided are an avenue to provide services and support beyond just the meal.
---
Share this campaign
Share your Fundraising Page link.
---
report fraud