STOP 130 DOGS FROM BECOMING HOMELESS
HELP US RAISE $67,600 IN 4 MONTHS TO STOP 130 DOGS FROM BECOMING HOMELESS!

Our Safehouse that is currently home to 130 of our 350+ animals and is an amazing space that we had planned  to renovate and expand on due to the Adoption Centre closure. But to our dismay, a recent meeting with the land owner, with the intention to extend our contract as promised, revealed a sudden change of plans. The contract extension is no longer available to us.

So for the last few weeks we have been desperately and busily searching for suitable land and we have found a perfect piece!
WHAT HAPPENS NEXT?

Well we have 4 months to do the following:
ADOPT as many adult dogs and puppies as we possibly can , then the stress of loosing another location and moving is less we hope for the dogs and us also.
RAISE MONEY  to buy the new piece of land.
ERECT fences and a small building on the new land
DISMANTLE the old safe house While still continuing on our daily activities including:
RESCUE & Rehabilitation
FOSTER and Adoption Program
SCHOOL & Banjar Education Program
STREET  Sterilisation & Vaccination Program
JOEYS Law Campaign
MACAQUE  Rehabilitation Program
STOPPING the Dog Meat Trade with the help of our International partners
CONTINUING building Warriors Legacy Sanctuary
CARING for the 350+ animals in our care
SO THIS IS HUGE! We need everyone to please DONATE as much or as little as you can, and please ENCOURAGE others to donate, ORGANISE fundraising events, SHARE our fundraising links, share our Adoption posts and encourage others to Adopt Dont Shop! 
You can also donate dircet to our Paypal account: https://www.paypal.me/save130dogs3usd
698 donations
since Feb 2017
Fundraising for
Bali Dog Adoption & Rehabilitation Centre (BARC)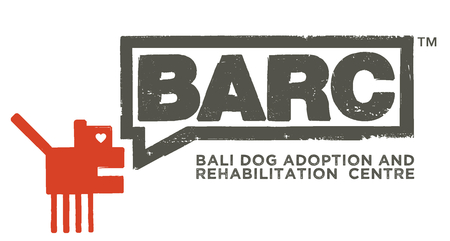 BARC is a registered Australian not-for-profit animal organisation. We presently care for 350+ animals. With no government funding, we rely on donations from the global community. We aim to relieve the suffering, starvation and abuse of Bali animals through rescue, rehabilitation and re-homing.
---
Share this campaign
Share your Fundraising Page link.
Leave a message
---
report fraud