Remembering Cara and Joshua
Fundraiser
Dionne Laidman
Funds go to
Heartfelt Giving the Gift of Photographic Memories
On 13th July 2003, our 2nd daughter, Cara Angelica, was stillborn. She has brought much healing to our lives and those around us and gave me a sense of purpose through the Grief Therapy workshops I held for other parents who had suffered the same loss.

On 20th September, 2008, our 4th child and only son, Joshua Mark Lyon, was born. At just 21 weeks gestation he lived for an hour, the longest hour of my life. After losing him my soul took a long time to find it's way back to the light...

I now organise monthly Makers Markets, with a friend, and would love to find a way to continue to donate to this awesome charity on a regular basis, so if you would like to donate please do!
14 donations
since Jul 2016
Fundraising for
Heartfelt Giving the Gift of Photographic Memories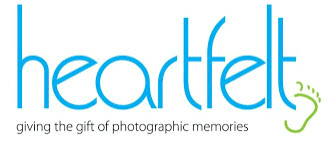 Heartfelt is a volunteer organisation of professional photographers from all over Australia dedicated to giving the gift of photographic memories to families that have experienced stillbirths, premature births, or have children with serious terminal and illnesses. Donations are tax deductible.