June 13 2019
MEDIA: Domestic Violence Charity Teams Up with Rugby Team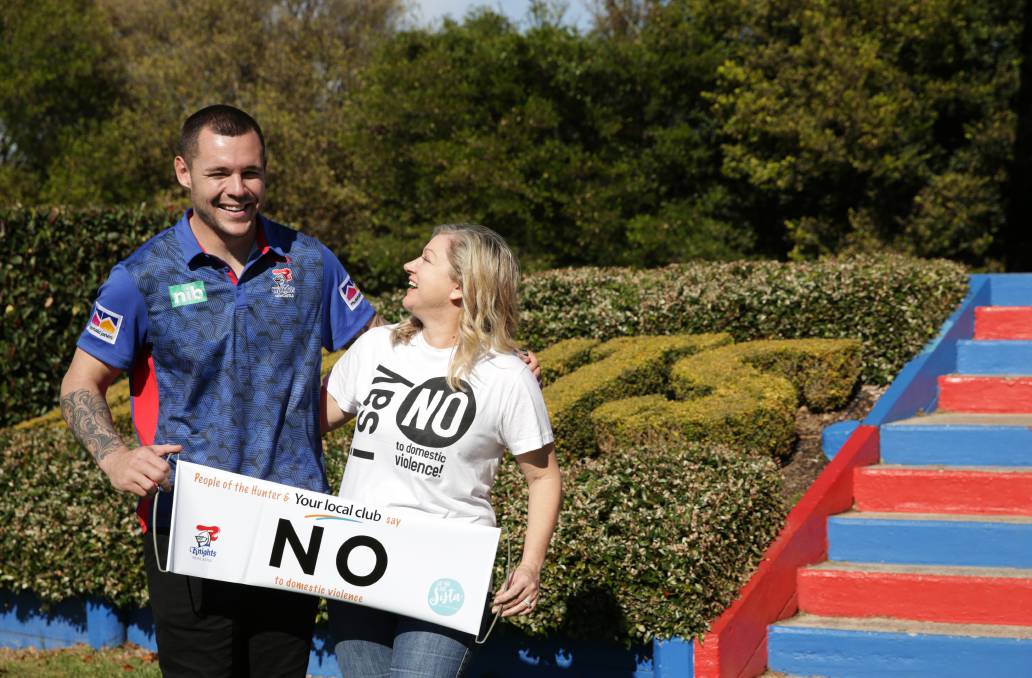 Domestic violence charity Got Your Back Sista is once again teaming up with local rugby league team Newcastle Knights to raise awareness for domestic violence and support for survivors of domestic abuse.
The charity is raising money by inviting their supporters to join them at the Newcastle Knights game against the Canterbury Bulldogs on Friday the 12th of July, where those who have registered through the event page will be given a "Say No" t-shirt and banner.
The money raised will help provide women and their children who are escaping domestic abuse make a new home for themselves where they are safe from their abuser and can start to live normal lives again.
This year, both Got Your Back Sista and the Newcastle Knights wish to highlight the importance of including children in the domestic violence conversation.
"In the past domestic violence has been a real hush hush issue, like 'Don't talk about it in front of the kids, we don't want the kids to know'," said Melissa Histon-Browning, the chief executive of Got Your Back Sista. She continued by explaining to the Herald that in order to teach children about healthy relationships, "They need to learn what's acceptable and what's not acceptable"
Support Got Your Back Sista by attending the Newcastle Knights game or just making a donation at mycause.com.au/events/2019gybsknights.
Read more from Melissa Histon-Browning and Knights prop David Klemmer at the Herald.