In 2004, at age 48, a mammogram found a lump, and Allison was diagnosed with breast cancer. At that time Allison was a single mum to teenage daughter Rachael. Although the odds were stacked firmly against the two, with family support, the wonderful medical care from Royal Perth Hospital and a positive attitude Allison fought and survived her first battle with breast cancer. Allison's first battle with cancer was difficult mentally, physically and financially, for which she is still feeling the effects of.
Less than 10 years later and the breast cancer has found its way back in to Allison's life, just as aggressively. Emotionally and physically Allison is reluctantly ready to go into battle for round two... but financially, she needs your help. While the public health system will cover most of Allison's surgery expenses, she will face the challenge of all of the other costs that come with this form of aggressive treatment.Let's do what we can to make life as easy as possible for Allison, during this hard time .

This page aims to raise funds to help Allison with the costs of supplementary therapies such as vitamins, yoga, physio, post exercises classes, etc.

Any donations to help this lovely lady out would be greatly appreciated. Please note donations can also be made to the National Breast Cancer Foundation to help other sufferers of breast cancer who are in need.
152 donations
since Apr 2015
National Breast Cancer Foundation
$659
---
Fundraising for
Allison Taylor
Allison is a loving mother/grandmother/sister/daughter going through her second fight with breast cancer. Allison is loved by many and needs your help.
Funds banked to
Mr Craig Lyons
National Breast Cancer Foundation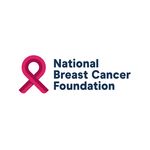 The National Breast Cancer Foundation (NBCF) is the only national body that funds life-changing breast cancer research with money raised entirely by the Australian public. Research is the only way to prevent deaths and improve how breast cancer is diagnosed, managed and treated.
Campaign creator
---
Share this campaign
Share your Fundraising Page link.
Leave a message
---
report fraud