Tan Duc Thanh Nguyen Bali Nine appeal
THIS CAMPAIGN CLOSED ON OCTOBER 1. FUNDS HAVE BEEN SENT THE INDONESIAN LEGAL TEAM AS INSTRUCTED.
Please direct any enquiries via the contact button on the right hand side of this page.

My name is Tan Duc Thanh Nguyen. In 2005 I was arrested with eight other Australians for attempting to smuggle heroin out of Indonesia into Australia. We became known as the Bali Nine

By the time you read this there may only be seven of us left.

Today as sit in my jail cell and watch the way the Indonesian government is handling the execution of my fellow Australians I am terrified.

Terrified for their situation, distraught for their loved ones and agonisingly certain I will be next.

Am I guilty? Yes. Am I sorry? More than anyone will ever know.

But this show of force Indonesia, this threat of death, has extinguished all hopes of our future.

The only chance we have now is appeal our sentences in court once again. This will be my fifth appeal. My family have used their life savings to pay my legal bills. They are still paying those debts now.

For five years I appealed and never had a chance. During one appeal my sentence changed from life to death.

But desperation has driven me to try again. A roll of the dice – for my life.

This year for narcotics case, the rules changed again and we were denied an appeal. No reason was given. That's the way it works here.

As each year passes in here it seems more and more unlikely our rights would be heard.

Each day I wake early and I go to the gym to train. I box every day teaching myself from books I read. I also teach English to other prisoners and encourage them to work through their problems at the gym.

I share my cell with Martin Stephens. He was arrested at the airport in Bali that day.

I read, listen to music and go to church. Of course there is much more to tell about life inside an Indonesian jail cell but you must remember I am still here, within these walls and retribution could be harsh.

I rarely get visitors, now I have been moved to Malang, east Java it is too far for my family to travel.

Almost ten years ago, I had made a decision which caused my family pain and still does to this day.

I live with that regret every single morning when I wake and every night in my noisy bare jail cell as I try to sleep.

I now know my decision to take part in this crime meant that not only myself suffers but those around me and those who love me. I am a brother, a son, an uncle and someone's nephew.

I tell you now, there isn't any code of honor among drug dealers and in the end it will destroy you and everyone around you.

All this, because I thought it was fun and interesting and wanted to help out friends.

I was arrested at the age of 22, I lost my youth and spent those years, missing my life. Loved ones passed away without me there to say goodbye.

The media reported that I was transferred from Kerobokan Jail for over crowding but the truth was I needed help.

I had spiraled into the deepest depression. I hated myself and pushed everyone away. I woke up every day feeling angry that I had woken. Disgusted that I was still alive.

The world doesn't stop for anyone. It went straight past me without acknowledgment.

Now with such an unstable situation here I fear for the rest of us and I have set up this page to ask for help from you.

With recent events surrounding my friends Andrew Chan and Myuren Sukumaran on death row I fear that the rest of us will never be able to have a fair trial.

As I wrote this they are alive - and with life we have hope.

We need to appeal and I beg for your support as I cannot do it alone. The money I am trying to raise will cover the a legal team for me and any additional money remaining will be donated to the legal costs of the remaining Bali Nine also fighting for their live.

No money from this appeal will go directly to any of the prisoners - mycause will ONLY be releasing funds for the legal team.

If you have read this far - thank you for taking that time.

MESSAGE FROM THE TRUSTEES OF THE DO GOOD FUND...

The Do Good Fund is a charitable fund licensed with the Australian Charities & Not-for-Profit Commission, ABN 60242679868.

Donations to the Do Good Fund are not tax deductible.

The trustees of Do Good Fund are taking instructions from the family of Tan Duc Thanh Nguyen via a trusted intermediary.
229 donations
since Mar 2015
Fundraising for
Do Good Fund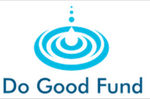 Do Good Fund donates money to individuals for the relief of poverty and the the relief of sickness and distress. Do Good Fund is a charitable institution but donations are not tax deductible. ABN 60242679868. Funds will be disbursed to The Omid Memorial Fund managed by The Refugee Action Coalition NSW.