Overcoming FASD in the Fitzroy Valley
June Oscar and Maureen Carter are two highly respected local Indigenous leaders from Fitzroy Crossing who have been instrumental in developing and progressing the Marulu Fetal Alcohol Spectrum Disorders (FASD) Strategy.

In 2006 the communities of the Fitzroy Valley were devastated by the chronic oversupply and overuse of alcohol. The Fitzroy Valley is located approximately 400km east of Broome in the remote Kimberley region of Western Australia with the town of Fitzroy Crossing at the centre. The Valley is home to ~3500 predominantly Aboriginal people belonging to four language groups and living in more than 45 remote communities, some up to 190km from Fitzroy Crossing.

Community leaders lobbied the Head of the WA Liquor Licensing Board to impose restrictions on the sale of full strength take-away alcohol from liquor outlets in Fitzroy Crossing. These women showed that despite limited resources, as well as immense geographical and language barriers, individuals can create positive change.

After implementing alcohol restrictions, the community turned their attention to the issue of FASD and early life trauma (ELT), which posed a threat to intergenerational transfer of language and culture. This led to the initiation of a comprehensive, multifaceted program; the Marulu FASD Strategy.

International attention has been focused upon the Kimberley region for their innovative approach to preventing, diagnosing and supporting children with FASD and subsequently June and Maureen have the opportunity to present a three hour workshop at the 6th International Conference on Fetal Alcohol Spectrum Disorders. This session will present the methods and results of the Marulu Strategy, that has already delivered accurate prevalence data and led to the establishment of a FASD Unit, prevention programs, diagnostic services and therapy support programs. Importantly, it will describe a process for other communities to use to plan and implement FASD strategies in their regions.

Canada is reputed to be a world leader in best practice for supporting families who have children with FASD so the location of the conference provides additional opportunities for June and Maureen to visit the Asanti Centre; it is a not-for-profit organization providing a variety of services related to Fetal Alcohol Spectrum Disorder (FASD), Autism Spectrum Disorder (ASD) and other complex developmental needs. The Centre offers assessment and diagnostic services, family and community support, education and training, research projects, resource development, and more. Additionally, June and Maureen will have the opportunity to share with the Centre research and work in FASD that has and will take place within the Fitzroy Valley communities.

Money is being raised to cover the costs of flights to Vancouver and conference registration fees.


Information on the conference:
http://interprofessional.ubc.ca/FASD2015/default.asp

Information about the Marulu Strategy:
http://www.georgeinstitute.org.au/projects/marulu-overcoming-fetal-alcohol-spectrum-disorders-fasd

Information about Marninwarntikura Fitzroy Women's Resource Centre:
www.mwrc.net.au

Information about Nindilingarri Cultural Health Service:
www.nindilingarri.org.au

Information about Telethon Kids Institute:
www.telethonkids.org.au

Information about Variety WA:
http://www.variety.org.au/WA/

10 donations
since Jan 2015
June Oscar and Maureen Carter
$460
---
Fundraising for
June Oscar and Maureen Carter
Please help us get June Oscar and Maureen Carter, two inspirational Indigenous leaders from Fitzroy Crossing, to the 6th International Conference on Fetal Alcohol Spectrum Disorder in Canada so they share the amazing work they have been doing in their community to overcome FASD with world experts.
Funds banked to
Bree Wagner
Telethon Kids Institute
Our vision is to improve the health and wellbeing of children through excellence in research. We want every child to have the very best opportunity to enjoy a happy and healthy childhood. Our team are passionate about discovering causes, cures and treatments for childhood illness and diseases.
Variety WA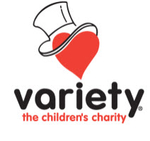 Variety – the Children's Charity is all about empowering Western Australian children who are sick, disadvantaged or have special needs to live, laugh and learn.
Campaign creator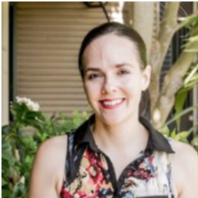 Bree Wagner
Mount Lawley WA
---
Share this campaign
Share your Fundraising Page link.
Leave a message
---
report fraud