monkeys save the environment
Thanks for visiting my Page for Little Doers 2014!

You can sponsor me and leave a message by pressing the donate button above.

Here's an example of what I will do: https://www.youtube.com/watch?v=1pNu6_VZUAQ

Messages mean a lot to kids and I look forward to hearing from you.

In preparation for this event I'm going to practice running around and I'm going to learn about some charity causes.

Let me know if you would like to join me practicing, learning or (for kids) come and run!
5 donations
since Aug 2014
Fundraising for
Australian Conservation Foundation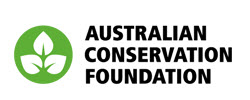 The Australian Conservation Foundation (ACF) stands for ecological sustainability. We get to the heart of environmental problems by tackling the underlying social and economic causes.