Damien's Ice Bucket Challenge for Chris Jeffery
On Friday 22nd August, a morning that is expected to be reasonably chilly here in Canberra, I will be taking up the Ice Bucket Challenge issued to me by my mother-in-law Katrina Jeffery, on behalf of her husband Chris, who died from MND earlier this year. MND has also touched other members of my more extended family this year.

Katrina & Chris benefited hugely from the support of MND NSW, and so I am thrilled to have the opportunity to raise funds for such a wonderful organisation. Please donate generously, so that many others suffering from this horrific disease can continue to receive similar support, and maybe one day a cure can be found.

As part of taking up this challenge, I will be issuing a similar challenge to some friends and family members, who will be listed on this page. They will have 48 hours to either donate $100 themselves, or douse themselves in ice water...or both!

Look here for a video of me taking the challenge! https://vimeo.com/104059098

I hereby challenge the following people:
Marcus Reeves
Dave Steel
Mike Kalinin
Adam Maliborski
Marcus Bowman
Jeremie Alexis HAS COMPLETED THE CHALLENGE - watch at vimeo.com/104154490
Jason Willis
Danella Willis
Mark Thompson

The challenge is on!
9 donations
since Aug 2014
Fundraising for
Motor Neurone Disease (MND) NSW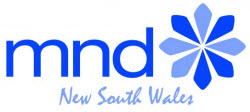 MND NSW provides information, support and education about motor neurone disease for people living with motor neurone disease, their families, friends and carers.