Thanks for visiting the Kedem Fundraising Page for Walk 4 Friendship VIC 2014!

You can sponsor us and leave a message by selecting the donate button above. Better still, you can join the team by clicking on the green button and have a wonderful time walking Princess Park with good friends. Or you can encourage your own friends to donate to the cause by sharing this link. So many ways to help!

Tamara and Asher Stanton attend the Friendship Circle activities. Asher loves charming whichever wonderful young person is his buddy for the day, singing songs from Mama Mia and Frozen Sometimes he also serenades with his favourite melodies from Kedem! And Tamara just loves hanging out with her friends and participating in the fun activities on offer.

During holiday times the kids have great outings, to the zoo, aquarium, bowling and such like. Money raised in this walk goes towards supporting those activities - those big wheelchair accessible buses don't come cheap to hire!

Thanks for supporting the Kedem effort in raising money for this cause!
8 donations
since Aug 2014
Fundraising for
Australian Friendship Circle - VIC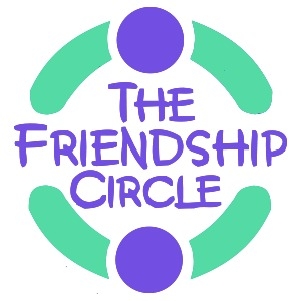 Our aim is too meet the growing needs and alleviate the plight of isolation and the sense of community exclusion of children and young adults with special needs in the community. This is done by providing every individual with special needs, the support, friendship and inclusion that they deserve.