Hey guys
Moving into the back half of the month, and I am so glad to see all the donations by everyone. We are so close to what I want to raise, but I still need people to donate to the cause, so if you can please donate.

I have had an acquired brain injury since the age of two, but despite that I live a relatively happy and normal life, yet there are many people out there living with an acquired brain injury that are a lot worse off than me. And I guess I'm just trying to do what I can with what I got to give a little quality of life to everyone who needs it.

I'm aiming for $500 and we need so much more and if you or people you know can support this cause please do so a big thank you to all those people who have donated, and if you haven't please consider a donation.

Thank you

Thanks for supporting our efforts in raising money for this cause!
15 donations
since Aug 2014
Fundraising for
Sidetember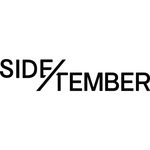 During the month formerly known as September SideGuys and SideGirls challenge themselves 'On the Side' to raise awareness and vital funds to support the 1-in-12 Australian's living with a brain injury.