Thanks for visiting our Fundraising Page for Hangout for the Homeless at Home!

Please sponsor our family as we Hangout for the Homeless at Home. We are supporting Whitelion's Nutrition Outreach Support and Health (NOSH) Van which provides meals and support for homeless youth aged 12-25 in the City of Wyndham.

You can sponsor us and leave a message by selecting the donate button above.

Thanks for supporting our family's efforts to raise money for this important cause.
0 donations
since Aug 2014
Fundraising for
Kids in Philanthropy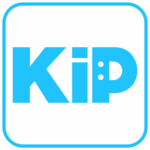 Kids In Philanthropy is a not for profit sub fund of The Sydney Community Foundation, that focuses on building social awareness, empathy, social conscience and a practice of giving and doing, in kids for kids.