Inside, outside, upside down
Thanks for visiting our family Fundraising Page for Walk 4 Friendship VIC 2014!

Friendship Circle is a great organisation that provides opportunities for laughs, good times and of course friendship to many wonderful kids.

Tamara and Asher attend the holiday program and weekend activities during term. Asher loves charming whichever wonderful young person is his buddy for the day, singing songs from Mama Mia and Frozen! And Tamara just loves hanging out with her friends and participating in the fun activities on offer.

We chose our name for this walk because there is at least one buddy who read the book of the same name to Asher multiple times during the summer holidays and who he now loving refers to as the book title rather than her name!

During holiday times the kids have great outings, to the zoo, aquarium, bowling and such like. Money raised in this walk goes towards supporting those activities - those big wheelchair accessible buses don't come cheap to hire!

You can sponsor us and leave a message by selecting the donate button above.
Thanks for supporting our efforts in raising money for this cause!
15 donations
since Aug 2014
Fundraising for
Australian Friendship Circle - VIC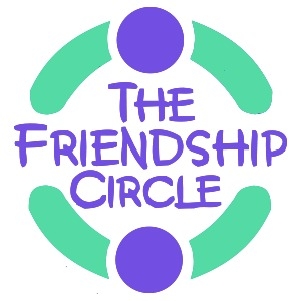 Our aim is too meet the growing needs and alleviate the plight of isolation and the sense of community exclusion of children and young adults with special needs in the community. This is done by providing every individual with special needs, the support, friendship and inclusion that they deserve.