Shelley's Sidetember SideGirl Site
Thanks for visiting my Fundraising Page for Sidetember!

As most of you know my Mum sustained a traumatic brain injury when she fell at home in November 2007. She spent 3 months at Royal Adelaide Hospital then a month in a nursing home before being accepted into the RAH Hampstead Brain Injury Rehab Unit (BIRU) where she underwent intensive and amazing rehab to enable her to return home with her husband Nigel who is now her full-time carer.

While my mum made significant progress with her healing she still lives with a deficit due to this injury. Any fundraising which goes to research and support treatment and recovery of Brain Injury survivors is something I will support for the rest of my life and actively encourage others to do the same.

This event is fun, obviously women aren't generally able to grow sideburns BUT our men can. Alternatively anyone can show their support by donating to this amazing cause.

You can sponsor me and leave a message by selecting the donate button above.

Thanks for supporting our efforts in raising money for this truly amazing cause! I should point out that our family does not receive any of this money, it goes to those more needy.
11 donations
since Jul 2014
Fundraising for
Sidetember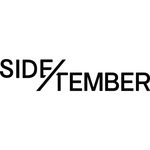 During the month formerly known as September SideGuys and SideGirls challenge themselves 'On the Side' to raise awareness and vital funds to support the 1-in-12 Australian's living with a brain injury.