Thanks for visiting my Fundraising Page for Top 8 Challenge!
You can sponsor me and leave a message by selecting the donate button above.
Thanks for supporting our efforts in raising money for this cause!

I'm taking the Top 8 Challenge for my son, Joshua, so that he knows I understand how hard it is for him to not eat the foods he wants to!
27 donations
since Jul 2014
Fundraising for
ausEE Inc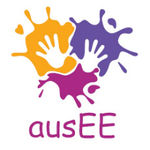 ausEE Inc. is a charity providing support to anyone diagnosed with or caring for someone with an Eosinophilic Gastrointestinal Disorder. Your support will help us to provide research, education and information to those people with EGID, their families, friends and the community.