Streets of Perth Homeless
Following on from a photo we posted on our 'Streets of Perth' Facebook page on 20 July 2014, featuring homeless man Stephen, we have been encouraged to set up this fundraising page to help Stephen and others in the local homeless community. You can choose to donate to our personal cause (for Stephen) or direct to either the Salvation Army, Manna Inc or St Vincent de Paul - all of whom do fantastic work for the homeless in Perth.

Should we not be able to find Stephen again however (as we have no contact details for him, we only know where he sleeps), we will consider St Bartholomew's House in Perth as the back up option. We are aiming to raise $500 in the next four weeks. Thank you in advance for your generosity.

Our original blog post is available here: http://on.fb.me/1oY95CP

Please note:
- Donations to our personal cause for Stephen are not tax deductible.
- Streets of Perth is not a registered business or charity.
27 donations
since Jul 2014
Salvation Army - Southern - NT, SA, TAS,VIC, WA - CLOSED use TYX
$55
St Vincent de Paul - WA (Vinnies)
$105
---
Fundraising for
Stephen
Funds banked to
Duncan Lawrence Atack
Manna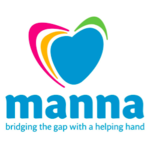 Manna is a caring and compassionate organisation providing hope and dignity to the hungry, lonely and underprivileged of Perth. We believe that by nourishing the homeless and vulnerable in a non-judgmental way, we give hope,raise awareness about poverty and provide better outcomes to the community
Salvation Army - Southern - NT, SA, TAS,VIC, WA - CLOSED use TYX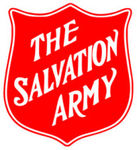 The Salvation Army, an international movement, is an evangelical part of the universal Christian Church. Its message is based on the Bible. Its ministry is motivated by love for God. Its mission is to preach the gospel of Jesus Christ and meet human needs in His name without discrimination.
St Vincent de Paul - WA (Vinnies)

The Society is a lay Catholic organisation that aspires to live the gospel message by serving Christ in the poor with love, respect, justice, hope and joy, and by working to shape a more just and compassionate society.
Campaign creator
Streets of Perth
Kewdale WA
---
Share this campaign
Share your Fundraising Page link.
Leave a message
---
report fraud