help me spread my yoga vibes!
Thanks for visiting my Fundraising Page for the Yoga Marathon!
Raise the Vibe and give so I can help kids who need extra help.
Namaste
5 donations
since Jul 2014
Fundraising for
Fremantle Foundation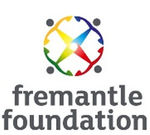 The Fremantle Foundation provides philanthropic advice and administration to individuals, families and businesses who are interested in giving effectively in their community.