Jemima's EoE fundraising challenge!
Imagine being allergic to food... not just one food but MOST or ALL food
People living with eosinophilic gastrointestinal disorders (EGID) often have to live with food restrictions which make it hard on physical, emotional and social levels.

There is NO CURE for EGIDs and one of the common treatment options patients follow is an Elimination diet which can mean removing the Top 8 common allergenic foods! This means no milk, eggs, wheat, fish, peanuts, tree nuts, soy or shellfish.

During National EOS Awareness Week on Friday 8 August - please take our Top 8 Challenge! For one meal or for the whole day do not eat any of the top 8 common allergenic foods and don8 to make a real difference!

Thanks for visiting my Fundraising Page for Top 8 Challenge!
You can sponsor me and leave a message by selecting the donate button above. You can also help by taking the top 8 challenge and finding out what it's like to be allergic to some food.

I have Eosinophilic Oesophagitis which isn't very much fun but i do enjoy playing soccer and netball. I also play some instruments - cello, piano, marimba, ukulele and some others.

I am having another gastroscopy in August on my mums bday! I am allergic to eggs and dairy but I'm on this really cool medication at the moment that let's me eat anything.

Thanks for supporting our efforts in raising money for this cause!
x Jemima and my mum and dad
14 donations
since Jul 2014
Fundraising for
ausEE Inc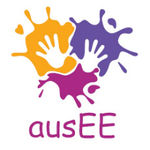 ausEE Inc. is a charity providing support to anyone diagnosed with or caring for someone with an Eosinophilic Gastrointestinal Disorder. Your support will help us to provide research, education and information to those people with EGID, their families, friends and the community.