ee-oh-sin-oh-fills hard to say, harder to live with

These brave brothers are amazing little boy's, they live each day with these beautiful cheeky smiles. On the outside they look like two very happy healthy boys with a bit of eczema but on the inside they have been living with so much pain.

Both our boys are living with a number of chronic health issues including multiple food & environmental allergies, anaphylaxis, asthma, eczema & EoE. They have many appointments with specialists & have been through a number of tests including blood, skin prick, and now endoscopy & biopsy. Unfortunately the boys will need these tests for many more years ahead.

Just recently we have seen an improvement in both boys, by eliminating not just the top 8 but all foods from their daily lives. Currently we know of 5 safe foods they can eat that won't give them any pain or symptoms and we are working very hard to slowly find more.
EoE has not just changed the foods we eat, it has changed our life style. Many suffer from airborne allergens like the environment or chemical as well as foods.

This year we are taking the "Top 8 Challenge" for a day on August 8. We don't know what it feels like to go through what they have felt, but we can see what it is like to eat like them for a day. No Ice cream or sweet treats, No Pizza or fast foods, the list goes on...

Please show your support to our brave boys & other kids just like then by making a donation, or join our team. Take the "Top 8 challenge" with us & live for a day like many brave kids do every day.

Thanks for visiting my Fundraising Page for Top 8 Challenge!
You can sponsor me and leave a message by selecting the donate button above.
Thanks for supporting our efforts in raising money for this cause!
18 donations
since Jul 2014
Fundraising for
ausEE Inc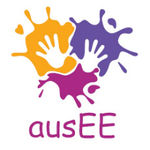 ausEE Inc. is a charity providing support to anyone diagnosed with or caring for someone with an Eosinophilic Gastrointestinal Disorder. Your support will help us to provide research, education and information to those people with EGID, their families, friends and the community.