Could you eat like Mia?

Mia was born on the 27th of October 2010 a healthy 8 pound girl. We felt like the luckiest parents in the world, she was the perfect baby. When we started weaning Mia on to solids we noticed she would vomit after most meals and she was not gaining weight or growing which was very concerning. We sought medical help and when she was roughly 8 months old we were referred to Princess Margaret Children's Hospital.

By the time Mia was 12 months old, an endoscopy revealed she had Eosinophilic Esophagitis (EoE) and she was failing to thrive. EoE is defined as an inflamed oesophagus which is the muscular tube that connects the mouth to the stomach. Although it was heartbreaking, the best option for Mia at that time was to be fed through a nasal gastric tube which lasted for 3 months.

Since then Mia has endured countless endoscopes, blood tests, skin prick tests and visits to dieticians, immunologists and paediatric specialists. She has to have a medical bag with her at all times in case she has a reaction. It is easier to name the food Mia can eat rather than tell you what she can't eat and she supplements this with a specialised formula which she gets the majority of her nutrients from. There is no cure. This is Mia's life.

During National EOS week, 3 - 8 August, take the "Top 8" challenge! Don't eat any of the top 8 common allergens. No milk, eggs, fish, shellfish, tree nuts, peanuts, wheat or soy! Mia's family is taking this challenge on the 8th August for a day, to help us raise awareness share this page with family and friends and please don8 to make a real difference and help find a cure!

Thanks for visiting my Fundraising Page for Top 8 Challenge!
You can sponsor me and leave a message by selecting the donate button above.
Thanks for supporting our efforts in raising money for this cause!
10 donations
since Jul 2014
Fundraising for
ausEE Inc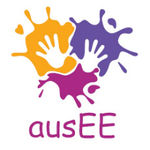 ausEE Inc. is a charity providing support to anyone diagnosed with or caring for someone with an Eosinophilic Gastrointestinal Disorder. Your support will help us to provide research, education and information to those people with EGID, their families, friends and the community.