Imagine being allergic to food... not just one food but MOST or ALL food.

Lillian is 4 years of age and since birth has suffered from Eosinophilic Esophagitis (EOE), a gastrointestinal disorder in which the simple act of eating results in chronic pain and tissue damage. There is NO CURE. One of the common treatment options is to live with severe food restrictions, making it hard on physical, emotional and social levels.

Lillian is anaphylaxis to cows milk, wheat, rye, barley, oats and peas, and is either allergic to or unable to tolerate a wide variety of other foods. The food she can eat is painstakingly prepared at home, as there is little other than fruit and vegetables that we can purchase for her from a store. She can not order meals from a cafe or restaurant. She can't share her friends Birthday Cakes.

To show our support to Lillian, and all who suffer like her, we will be taking the Top 8 Challenge on Friday the 8th of August. For that day, we will join Lillian on her severely restricted diet. If she can manage it every day, and still be smiling, one day will be a breeze.

Fundraising is crucial for ausEE to provide support for all people like Lillian, and to fund much needed medical research. Help us by making a donation, or better still, join the team and help us to raise awareness for those living with Eosinophilic Gastrointestinal Disorders.

Thanks!
21 donations
since Jul 2014
Fundraising for
ausEE Inc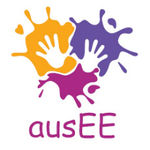 ausEE Inc. is a charity providing support to anyone diagnosed with or caring for someone with an Eosinophilic Gastrointestinal Disorder. Your support will help us to provide research, education and information to those people with EGID, their families, friends and the community.