Thanks for visiting our Fundraising Page for the Top 8 Challenge!

We have just begun our journey and are hoping to raise money to support people living with EGID. We know very little about this disease and would like to support research, so that we can understand more about EGID and EOE.

You can sponsor our challenge or join us on 8th August. Please feel free to leave a message by selecting the donate button above.

Thanks for supporting our efforts in raising money for this cause!
3 donations
since Jul 2014
Fundraising for
ausEE Inc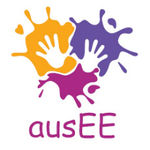 ausEE Inc. is a charity providing support to anyone diagnosed with or caring for someone with an Eosinophilic Gastrointestinal Disorder. Your support will help us to provide research, education and information to those people with EGID, their families, friends and the community.