Cai's Road Trippers for EE
My name is Cai Evans. I'm 9 years old and I have Eosinophilic Oesophagitis (EE).
Having EE is annoying because you spew all the time and I can't eat some food. Eating wheat, eggs, milk, soy and red meat makes my EE worse, and I am also anaphylactic to nuts and shellfish.
I love reptiles and I'm looking forward to seeing heaps of them on our trip around Australia.
Thanks for visiting my Fundraising Page for Top 8 Challenge!
You can sponsor me and leave a message by selecting the donate button above.
Thanks for supporting our efforts in raising money for this cause!
3 donations
since Jun 2014
Fundraising for
ausEE Inc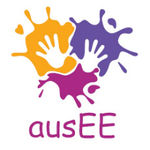 ausEE Inc. is a charity providing support to anyone diagnosed with or caring for someone with an Eosinophilic Gastrointestinal Disorder. Your support will help us to provide research, education and information to those people with EGID, their families, friends and the community.