Amon is our gorgeous 16month old little boy who was diagnosed with EoE late last year. He also suffers from several other problems including Failure to Thrive, Severe Reflux, a form of Brittle Bone and multiple allergies.

BUT these things DONT define him!!!

Amon is happy, cheerful, learning lots, discovering new things, playing and interacting with his 2 older brothers and older sister. He gives the most AMAZING cuddles and kisses and just makes us smile!

Amon has a very restricted diet consisting of only 5 foods. Its always easier to tell people what he CAN have rather than what he CANT.
SO here they are......
Rice, Chicken, Carrot, Pears and Quinoa, supplemented with Elecare, which we are able to make Custard from :)
There are times that are tough, when he cries lots and we don't know why :( But we focus on the good things, and enjoy them much more x

Unfortunately little is known about EoE so we are trying to raise some much needed funds to help fund much needed support and research.


Thanks for visiting my Fundraising Page for Top 8 Challenge!

You can sponsor me/my family and leave a message by selecting the donate button above.
Thanks for supporting our efforts in raising money for this cause!

1 donations
since Jun 2014
Fundraising for
ausEE Inc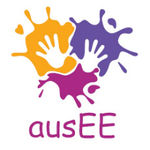 ausEE Inc. is a charity providing support to anyone diagnosed with or caring for someone with an Eosinophilic Gastrointestinal Disorder. Your support will help us to provide research, education and information to those people with EGID, their families, friends and the community.