Thanks for visiting our LGM Fundraising Page for Qube Truck Pull and Festival!

You can sponsor us and leave a message by selecting the donate button above.

Autism is a complex, life-long developmental disability which is neurobiological in origin.
Approximately one in every 160 children in Australia is diagnosed with an Autism
Spectrum Disorder, and this is currently on the rise.

Here at LGM we have a staff member who has two children with Autism, and as such we are very keen to fundraise and help raise the awareness of this cause.

Thanks for supporting our efforts in raising money for this cause!
16 donations
since Jun 2014
Fundraising for
Lishman Health Foundation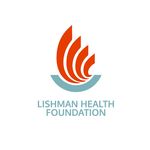 Celebrating 20 years improving regional health 1997 - 2017 The Lishman Health Foundation supports health research and health promotion that is of particular benefit to people living in rural, regional and remote Australia