Thanks for visiting our Fundraising Page for the 2014 Dragons Abreast Festival.

Pendragons Abreast have been paddling at SIRC since 2004. For us it has been the greatest experience showing that there is life after a breast cancer diagnosis. No one could have predicted what a life changing experience this could be. We celebrate life together with other survivors in the same boat. Also in our boat on many occasions are a number of wonderful supporters. We are also so fortunate to have this wonderful venue to train.

For this Festival we have welcomed into our team, members from DA Central Coast, DA Brisbane and DA Canberra.

Thank you for supporting our efforts to raise money for this unique organisation!
65 donations
since Jun 2014
Fundraising for
Dragons Abreast Australia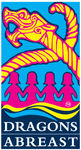 Dragons Abreast Australia promotes breast cancer awareness and education, primarily, but not exclusively through the sport of dragon boat racing. The members that race in dragon boats are the very public face of Dragons Abreast Australia.