Welcome to my Sidetember fundraising page. Thanks for dropping by.

I've been flat out getting ready for Sidetember and can not wait to start some serious sideburn growth. Of course everyone knows Sideburns look amazing but there is a serious side to sideburns during Sidetember.

I am donating my chiseled face and ability to grow in order to raise valuable funds to support people living with brain injury. Some of the facts:

- There are 1 in 12 Aussies currently living with a brain injury, chances are you already know someone
- The rate of brain injury is up to 4 times that in our indigenous population
- The life time care of a child who acquires a brain injury is in excess of $5,000,000

Your support and donation will help Sidetember to work with Brain Injury Australia and local brain injury organisations in your local area to further improve services to people living with brain injury.
48 donations
since Jun 2014
Fundraising for
Sidetember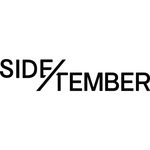 During the month formerly known as September SideGuys and SideGirls challenge themselves 'On the Side' to raise awareness and vital funds to support the 1-in-12 Australian's living with a brain injury.