Thanks for visiting my Fundraising Page for WA Skydiving Charity Jumps!

I have paid a portion of the cost of the skydive already. Part of the money donated will pay for the skydive and the balance will be paid to the charity.

You can sponsor me and leave a message by selecting the donate button above.

Thanks for supporting my efforts in raising money for this cause!
3 donations
since Jun 2014
Fundraising for
Hunger Project Australia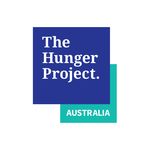 The Hunger Project's goal is to end world hunger by 2030. Our approach is different – we see people living in hunger as the solution, not the problem. We shift the mindsets of women and men so they transform into leaders for the sustainable end of hunger. Then, through our programs such as education