Max Walker on The Yooralla Great Vic Trek
My first contact with Yooralla was way back in 2001 when I was delighted to be guest speaker at Yooralla's inaugural Cricket Legends Lunch. I am truly pleased to renew our contact and be an Ambassador for The Yooralla Great Vic Trek 2010. I am very much looking forward to catching up with you all as we trek around the state and please don't forget to sponsor me – would love to be the Ambassador with the highest sponsorship at the end of the Trek. Please donate now!!!
0 donations
since Aug 2010
Fundraising for
Yooralla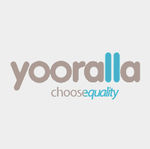 Yooralla is a not-for-profit organisation offering high quality support services for people with disability. Established in 1918, Yooralla offers a wide range of services to people of all ages who are either born with or acquire a disability as the result of accident, ill health or age.