I'll Sing for your donation!
HELLO! Thanks for visiting my Fundraising Page for WA Skydiving Charity Jumps!

I have paid a portion of the cost of the skydive already. Part of the money donated will pay for the skydive and the balance will be paid to the charity.

You can sponsor me and leave a message by selecting the donate button above.

DONATIONS $25 AND OVER: As a token of my appreciation your generous donation I will make a personalised video playing you a lovely tune on my guitar, which will then be posted on my Facebook and YouTube accounts. If you don't wish to be publicly acknowledged you can gift the song to someone else by leaving me a message with the persons name. Many thanks for your donation!

Thanks for supporting my efforts in raising money for The Hunger Project!
15 donations
since May 2014
Fundraising for
Hunger Project Australia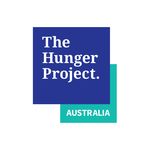 The Hunger Project's goal is to end world hunger by 2030. Our approach is different – we see people living in hunger as the solution, not the problem. We shift the mindsets of women and men so they transform into leaders for the sustainable end of hunger. Then, through our programs such as education