Push a real estate agent out of a plane
G'day,
Thanks heaps for donating to help The Hunger Project Australia and to help kill/injure/maim a real estate agent (me).

I've paid part of the proceeds to do this jump. I need to make up the rest from donations in order to participate.

Your help would be much appreciated.
9 donations
since May 2014
Fundraising for
Hunger Project Australia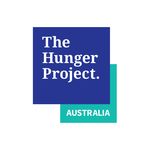 The Hunger Project's goal is to end world hunger by 2030. Our approach is different – we see people living in hunger as the solution, not the problem. We shift the mindsets of women and men so they transform into leaders for the sustainable end of hunger. Then, through our programs such as education