Can you go Top8 like Sammy?
Our Sammy is a joyful boy. He loves his family and friends, train rides, holidays and all things penguin.

He lives with a number of ongoing chronic health issues including serious reflux and an eosinophilic gastronintestinal disorder which makes eating painful for him. His tummy hurts every day and he suffers from significant disturbed sleep and fatigue. He has anaphylaxis to eggs and wheat and is allergic to dairy, corn and fish.

Despite this he is the happiest boy we know and makes us smile everyday. His resilience is a constant inspiration.

He eats a very limited diet every day - and NEVER complains about it.

On August 8 we are all going Top 8 Free. We would love it if you sponsored us.

Or you could join our team and encourage your friends and family to sponsor you. We'd love that.

Thanks for supporting our efforts in raising money for this cause!
12 donations
since Apr 2014
Fundraising for
ausEE Inc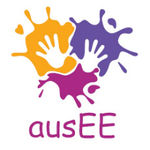 ausEE Inc. is a charity providing support to anyone diagnosed with or caring for someone with an Eosinophilic Gastrointestinal Disorder. Your support will help us to provide research, education and information to those people with EGID, their families, friends and the community.