Flight for voice - Abolish Abuse with Awareness
Funds go to
My Cause Gift Fund for White Ribbon Australia, Bravehearts Inc
Marie is taking to the skies in a light aircraft RV6 two seater with her friend Bill, visiting remote regions, small towns and communities around Australia, to amp up awareness of the fantastic work of the organisations of 'Braveheart' and 'White Ribbon'. Their journey will start from Wollongong and take them through central Australia to move down the west coast of Australia to find themselves back in Wollongong one month later.

This journey has been inspired with the overwhelming reality of abuse being exposed to be effecting every individual on this planet. Whether it is a subjective experience or a friend, sister, son, brother, mother or father. One in three people experience some sort of abuse in a lifetime and one in five experience sexual abuse. This atrocious figure is not unique to race, creed, religion, sex or class. This is a universal issue that needs a lot of attention and the ripple effect of such abuse is effecting each and every one of us.

Bringing light to these fantastic organisations and education programs, will support individuals everywhere to find their voice of power. Often communities don't know how they can support the space of abuse. The education and awareness of 'White Ribbon' and 'Braveheart', and many like them, make it possible for everybody to get involved. Whether it is to buy a ribbon, educate the kids, be an ambassador or walk to support. We can all do something to bring the atrocious reality of abuse to an end.

Marie is passionate about raising awareness on this subject and lifting the silence, shame and guilt, which surrounds it. Marie shares this voice to move beyond, the suppression, oppression and brutality for a possibility of peace, personal power and liberation, no matter what life you have, where you were born or how much money you have. Marie believes until awareness is awakened there can't be change, so with our evolved state of being, we can use creativity, innovation to come up with solutions to transform the darkness that is experienced.

Marie is the author of the book, 'Discover Worlds Within' choose to evolve. She coaches individuals, groups and speaks to inspire, empower and share to support others evolution. 'Flight for Voice' will connect with local media in all regions, blog, chat with radio, go to some schools and share what communities can do for action to see work at grass roots level for global change.

Support the great work of 'White Ribbon' and 'Brave hearts' and lift the silence of abuse for those that still live in it.

42 donations
since Apr 2014
Fundraising for
My Cause Gift Fund for White Ribbon Australia, Bravehearts Inc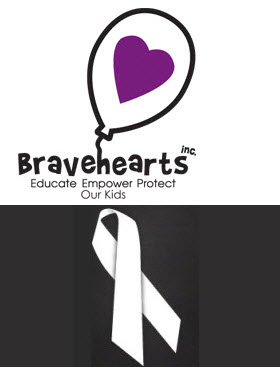 Donations made to The My Cause Gift Fund will be split 50/50 with Bravehearts and White Ribbon Foundation. Bravehearts' key purpose is to educate, empower and protect Australian kids from sexual assault. The White Ribbon Foundation aims to promote the positive role that men can play in bringing an end to violence against women by raising awareness within the community.
About fundraiser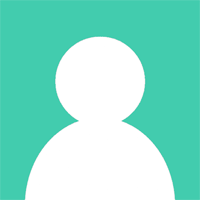 contact