Little Wonder is the Parents' Fundraising and Support Committee for RPA Newborn Care, the intensive care unit for newborn babies at Royal Prince Alfred Hospital ("RPA") in Sydney. This unit provides the highest level of neonatal intensive care available in Australia.

RPA Newborn Care looks after more than 800 sick and premature babies each year. They provide intensive care services for babies born at RPA but also for babies transferred there from hospitals without the same high level of intensive care facilities.

Little Wonder is comprised of a group of parents who have experienced the RPA Newborn Care journey first hand. Under the guidance of the Fundraising Manager at RPA Newborn Care we started work in late 2009 to raise funds to support the unit and the parents of babies in the hospital. We view our
efforts as a way of giving back to the unit that saved our babies and allowed them to prosper.

Our Little Wonder City2Surf 2013 Team will be again coordinated by our Committee Secretary, Renee. Renee's daughter, Stella, spent 10 days in RPA's NICU.

Your sponsorship and involvement in our City2Surf team will contribute to the funds raised for RPA Newborn Care and be used to improve the services and support they provide to families with an ill or premature bub in the NICU and increase awareness of the amazing job this unit does each and every day to save sick and premmie babies.

Join our team - run, walk, stroll, push your pram - we value all support! Share with your family, friends, colleagues and help us reach our sponsorship goal.

We appreciate your support, Thank You!




48 donations
since Feb 2014
Fundraising for
RPA New Born Care SLHD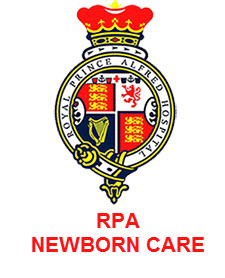 RPA Newborn Care is the intensive care unit for sick and premature babies at Royal Prince Alfred Hospital (RPA) in Camperdown. Each year over 5000 babies are born at RPA making it the largest maternity hospital in New South Wales.