Matt Tilley (Chump) from The Matt and Jo Show on The Fox is racing reigning Tour de France champion
Cadel Evans (Champ) on Friday 25 November – make sure you're a part of it!

Over the years The Matt and Jo Show have been dedicated to raising awareness and funds for charity,
donating almost $1 million so far to a variety of causes. This year Matt is back on the bike,
racing
the best cyclist in the world, Cadel Evans. Forget the Tour de France – this is the race of the
year, and all for a good cause!

Matt will be racing Cadel to raise both awareness and much-needed funds for Orygen Youth Heath,
Australia's largest youth-focused mental health organisation. Orygen Youth Health specialise in
youth mental health clinical services, are internationally renowned for a youth mental health
research centre, and a training and communications program. Support this wonderful cause by
donating
to Matt and Cadel.

It's fair to say that Matt isn't quite up to Cadel's calibre when it comes to cycling, so for every
$1000 that is donated, Matt gets a 100 metre head start. So get behind Matty to give him a fighting
chance!

Don't forget to send Matty your messages of support, and come down and cheer for both Champ and
Chump at 8:00 am on Friday 25 November.

It's going to be a race to remember – who will win?!? One thing's for sure, together we can make a
difference.

255 donations
since Nov 2011
Fundraising for
Orygen The National Centre of Excellence in Youth Mental Health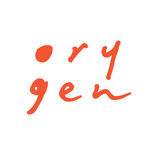 Orygen, The National Centre of Excellence in Youth Mental Health, led by Professor Patrick McGorry AO, is the world's leading research and knowledge translation organisation focusing on mental ill-health in young people.