Rural and Remote Australia is vast and the Postie Bikers are going to ride
through a bit of it as a personal challenge and an opportunity to support a
vital service provided for residents and visitors by The Royal Flying Doctors
Service. Everyday RFDS provides medical services to the far reaches of our
country for free. On the RFDS Face book page, heaps of people who have been
helped by RFDS have written about their journey, why RFDS is important to them.
Please have a read and get inspired to help us make a contribution to their
vital work.
5 donations
since Feb 2010
Fundraising for
Royal Flying Doctor Service (RFDS)- Central Operations (SA/NT)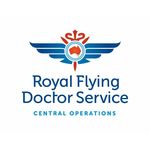 The Royal Flying Doctor Service of Australia RFDS is the first, largest and most comprehensive aeromedical organisation in the world.