Red Cross Asian Disaster Relief
Three or four villages on the popular tourist coast near the southern town of
Lalomanu on Samoa's main island of Upolu had been "wiped out" by waves that
roared ashore early Wednesday.

The Samoan government has not yet confirmed fatalities. Officials in neighboring
American Samoa say at least 14 people have been killed there.

AT least four Australians are missing after the Indonesian earthquake, which has
killed at least 1100 people and possibly buried thousands more.

Rescuers and survivors are picking through the rubble of collapsed buildings
searching for anyone still alive under piles of concrete, steel and other
debris. Hospitals, hotels, houses and schools were among the estimated 500
buildings which toppled when the 7.6-magnitude quake struck on Wednesday night
(AEST) off the coast of Sumatra.

Trapped survivors are screaming for help while authorities rush in supplies to
help. Mothers are waiting outside collapsed schools, refusing to give up hope
that their children are alive.

The surfing mecca Padang was closest to the epicenter of the first quake. A
second, measuring a 7.0 magnitude, struck on land 225km south-southeast several
hours later, as authorities were scrambling to deal with the aftermath of the
first.

39 donations
since Oct 2009
Fundraising for
Australian Red Cross - Disaster Relief and Recovery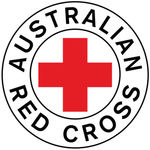 Relief in times of crisis, be it big or small. Care when it's needed most and commitment when others turn away. With more than 100 million volunteers worldwide and 60,000 members and volunteers in Australia we reach people and places like nobody else and care for local communities in Australia and Asia Pacific. Red Cross is there for people in need, no matter who you are, no matter where you live.