Tax Deductible Donations for a Cleaner Ocean - Truck
Ocean Crusaders are Australia's Waterway Cleaning Team removing on average 450kg every single day of the year.  With an additional crew, we can double that number.  In order to do that we need a new truck.  
We are ordering a new Isuzu 4x4 crane truck with aluminium tipping tray to tow the new boat and handle the massive amounts of debris we remove.  
Being a crew cab we can take more people cleaning and hence remove more debris.  
With all donations now tax deductible, you can not only save on taxes, you can help clean our seas at the same time.  
0 donations
since May 2021
Fundraising for
Ocean Crusaders Foundation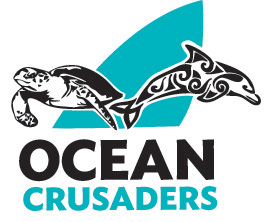 Australia's Waterway Cleaning Team Ocean Crusaders is a charity organisation that specialise in waterway cleaning on a large scale. The entire campaign is run with a passion for the ocean having seen the issue our wildlife is facing first hand.
---
Share this campaign
Share your Fundraising Page link.
---
report fraud