Tax Deductible Donations for a Cleaner Ocean - Boat
Ocean Crusaders are your Waterway Cleaning Team and in 2020 removed 168 tonne of debris (451kg a day) from the waters of the East Coast of Australia.  
A newflat top barge will allow us to service our Automatic River Cleaner and transport vehicles to islands and remove larger items.  With a kick start to covering the costs coming from the Queensland Government's Gambling Community Benefit fund ($35,000) we need to raise the additional funds to finish off the boat, fit it out with new Outboards and install a crane so it is ready to work.  
To do this we need to raise an additional $47,000 and with every donation now tax deductible, you can save on taxes and help the oceans at the same time.  
9 donations
since May 2021
Fundraising for
Ocean Crusaders Foundation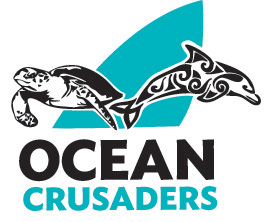 Australia's Waterway Cleaning Team Ocean Crusaders is a charity organisation that specialise in waterway cleaning on a large scale. The entire campaign is run with a passion for the ocean having seen the issue our wildlife is facing first hand.