2021 Tax Appeal - Help Me Live My Best Life
Whether it's supporting inclusion for school students, aiding access to proper accommodation supports or linking new parents with someone to talk to who understands - this helping hand makes a real difference to families and people with Down syndrome.
Help us continue this vital work - Every dollar makes a difference!
Matt and Louise, the proud parents of Theodore share the importance of the support we have provided:
"When we were told that Down Syndrome would be a part of our son's life a million thoughts and emotions raced through our heads.

It was very important for us to find out as much information as we could to give him the best start in life. This journey began with DSNSW.

Several experts impressed on us how crucial early support is for children with Down Syndrome.

It's essential to have an organisation like DSNSW in your corner advocating for their interests and helping families navigate the daunting task of accessing the NDIS and other support."
We believe that all people with Down syndrome in NSW live meaningful lives as valued and contributing members of their communities. You can choose an amount to donate that's suitable to your circumstances.
Any amount over $2 is tax-deductible.
21 donations
since May 2021
Fundraising for
Down Syndrome NSW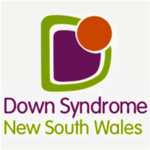 Down Syndrome NSW is an independent, not-for- profit organisation that was established in 1980 by parents of children with Down syndrome.  Today DS NSW is still proudly parent run. We support people with Down syndrome, their families and carers to be part of a strong and vibrant community that is in
---
Share this campaign
Share your Fundraising Page link.
---
report fraud