I'm shaving my head, not only because it gets in my eyes at training but because my dad has recently been diagnosed with liver cancer & i thought what better way to create awareness & raise some funds for some great medical research facilities in Tasmania & Camp Quality that helps children & family's affected by cancer, my hair will be coming off May 1st so dig deep & let's raise some funds and say fuck you to cancer!
28 donations
since Apr 2021
Fundraising for
Camp Quality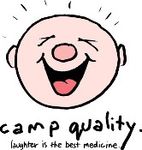 Camp Quality gives kids facing cancer the chance to be kids again. Our services and programs are made specifically to help children 0 -13 who are dealing with their own diagnosis, or the diagnosis of someone they love, like a brother, sister, mum or dad.
Clifford Craig Foundation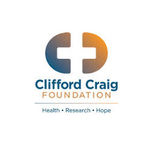 Clifford Craig Foundation (originally called the Clifford Craig Medical Research Trust) was established in 1992 by the local community with the founding vision to create a world-class medical research institution in Northern Tasmania.
Menzies Institute for Medical Research
Menzies exists to perform internationally significant medical research leading to healthier, longer and better lives for Tasmanians.