A young man with disability is used to workers speaking for him. He speaks from a stage under lights, feeling heard for the first time. 
Public servants watch as an actor portrays a colleague experiencing a panic attack. They explore ways to support her.
Injured service people stand in a circle playing a game and remember how to laugh.
This is why Rebus Theatre exists: to end stigma, exclusion and isolation and ensure that everyone feels heard.
People are hurting
We live in a world where some of us have the road before us smoothed and straightened, and others have their path strewn with rubble. A world where many face daily discrimination because they use a wheelchair, because they have an extra chromosome, because they were born into poverty, because they hear voices others do not hear, because of the colour of their skin, because of who they love.
The arts are a secret weapon in the battle against stigma. Under the guise of 'entertainment' they can sneak in under our prejudices, disarm our preconceptions, and enable us to see people and the world in a new light. The serious business of play can heal trauma, through the power of laughter, belonging, and creativity.
Rebus is a company with a dream of a world where everyone is seen and heard. Where difference is valued for the new perspectives it brings. Where people of different backgrounds and abilities meet as equals to share our stories. Where we gather to heal our past hurts through play and laughter, music and imagination. A world that we are building, one rehearsal, one performance, at a time.
We create our programs by asking the people we work what they want. The answer is always the same. They want to be included. They want to be seen and heard.
Rebus needs your help to reach our vision of a sustainable and ethical society that is inclusive, creative, compassionate and accessible to everyone.  While your gift to us will depend on your own financial situation, we would be pleased to help you make a gift that meets both your needs and those of our participants.
1 donations
since Dec 2020
Fundraising for
Rebus Theatre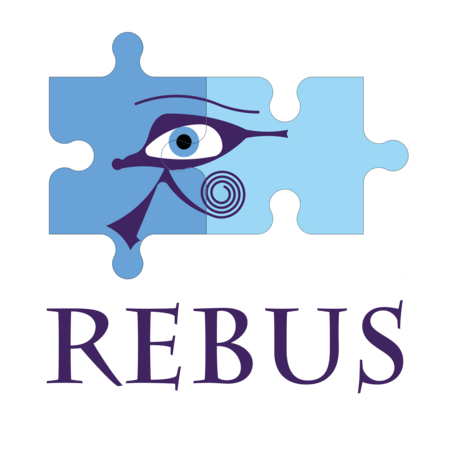 Rebus is an award winning mixed ability company using theatre for social change. Our programs and equity and diversity training address the challenges faced by people with a Disability, Mental Illness or lived experience of any type of marginalisation.
---
Share this campaign
Share your Fundraising Page link.
Leave a message
---
report fraud