Help Fund Veteran Qualifications
Australian Veterans need your help!
Transitioning from military service can be a defining moment in the lives of many of our ex-serving men & women and unfortunately, it's an uphill battle. Unemployment is a major hurdle to long-term mental health outcomes for our veterans and the statistics paint a sad reality:
Suicide rates for ex-servicemen are 21% higher and 127% higher for ex-service women compared to national averages

Approximately 5,800 Australian veterans are homeless

The Veteran unemployment rate is 23% higher than the national average.



One key barrier is that many of the skills gained during service are not recognised in the civilian space, despite developing practical skills and knowledge in leadership, security, risk management and workplace health & safety.
We are raising funds to help transfer this valuable knowledge into nationally accredited qualifications to significantly improve employment opportunities after service. Through our partnership with one of the largest RTOs in Australia, Asset College, we are providing qualifications for those in need.  
Every dollar we raise will go towards helping an in-need veteran obtain a certification to prevent long-term unemployment and secure meaningful employment opportunities
With your help, we can secure a better future for those who served our country.
*All donations are tax-deductible as Community Involvement Solutions is a registered charity. 
About  Community Involvement Solutions:

Founded by two military veterans from the Australian and New Zealand Defence Forces, CIS began after both had experienced the tragic loss of mates to suicide after service. Through identifying the critical gaps in support that exist for veterans and other disadvantaged communities including Indigenous Australians, the charity was created. Today, CIS provides holistic support through skills recognition, qualifications, education and employment to foster long-term positive change within these communities. Education and employment are key to self-enablement and our goal is to reduce the barriers people face in obtaining work.
3 donations
since Dec 2020
Fundraising for
Community Involvement Solutions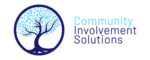 Providing relief from poverty, economic disadvantage and mental and emotional distress, Community Involvement Solutions (CIS) offers support and training to improve individual outcomes through education. We help empower people to better their situation through developing holistic programs