A Brave Life Christmas Appeal
A BRAVE LIFE CHRISTMAS APPEAL 
Through out 2020 we have seen an incredible need of support for teeange and young mothers, especially through our Baby Bundle Program.
To date we have gifted over 800 Baby Bundles via Maternity Social Work departments, Midwives, Young Parent Programs and Aboriginal & Torres Strait Islander Community Centres across Brisbane, the Sunshine Coast & the Gold Coast and the demand for our Baby Bundles continues to increase.
To help us get through the Christmas period we desperately need to raise $15,000 so we can continue to support teenage and young mothers through our Baby Bundle program.
6 donations
since Nov 2020
Fundraising for
A Brave Life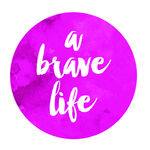 A Brave Life is a registered Not-for-Profit organisation that helps to alleviate the risks of ongoing poverty, misfortune and helplessness experienced by many teenage and young mothers by assisting them to complete their education, pursue their dreams and to LIVE LIFE BRAVE.
---
Share this campaign
Share your Fundraising Page link.
---
report fraud