Please help us raise funds to operate Bella's Sanctuary.

Bella's is a 19 bed medium-term accommodation residence on the Gold Coast. Bella's exists because QLD has a lack of medium-term accommodation for women/children to reside in once they have left a shelter. This, combined with lack of affordable housing, reinforces the belief of survivors that the only housing option available after leaving a shelter is returning to their abuser or homelessness.

DVConnect receives no government funding to operate Bella's.

We rely on donations, which is challenging as we also rely on donations to make up the shortcomings from the increase in demand for helpline services.
Any contribution will help. Thank you for your consideration.
3 donations
since Sep 2020
Fundraising for
DVConnect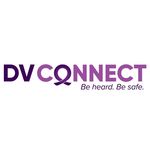 Helping you escape domestic & family violence. We provide emergency transport and accommodation, as well as crisis counselling and safety planning to help Queensland women, men, children and pets find pathways to safety, away from domestic, family and sexual violence. Call us 24/7.