Flagstaff Fathers Day Appeal
---
Imagine being able to offer support to families in the Illawarra who have children with disabilities. Being a parent, you need to have superpowers, but when one of your children has a disability, it brings another aspect into parenthood. More time and resources are needed, and the saying "It takes a village" becomes particularly apparent.  
As a local not for profit organisation, we wanted to reach out to see if, this Father's Day, you would be willing to support our fundraising and say "thank you" to the Fathers' of Flagstaff. We have so many Fathers' (and mothers') supporting their children to gain life skills and employment through Flagstaff's Life Choices programs.
By supporting Flagstaff this Father's Day, your donation will provide financial support to develop a sensory program that will offer virtual reality equipment to be used on-site, a sensory room and with plans to grow a sensory garden.
This provides a virtual environment where people with a disability have full control over what happens, in a calming and safe environment. Secondly, a sensory room will be fitted out with specialised equipment suitable for young adults, which stimulates the senses for all types of abilities. Finally, a sensory garden, a stimulating and interactive escape with plants and trees full of smell, tactile activities and quiet spaces. This advance support program will come into fruition only from the support of other families who can provide a donation or on-going support. 
John Saunig, a proud father of Justin, has advocated for Flagstaff over the past few years.  Justin, who has been involved in school, employment, social and cooking programs has gained independence and new skills thanks to his involvement at Flagstaff. We ask you to donate to support our sensory programs and provide an outlet for those we support, like Justin, feel included and comfortable in their surroundings.
7 donations
since Aug 2020
Fundraising for
The Flagstaff Group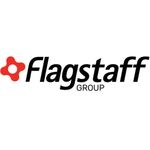 The Flagstaff Group is a not for profit disability enterprise supporting life skills and employment for people with a disability. We offer a range of programs for people with a disability including school leaver employment support and life skills courses including numeracy and literacy.
---
Share this campaign
Share your Fundraising Page link.
---
report fraud