2020 Melbourne Tech Foodbank Fundraiser
Join Melbourne's Tech and Entrepreneur Communities in donating to help our friends and neighbors before 31 August!

COVID-19 is causing economic challenge across the world and the state. With so many out of work due to closures, food insecurity is increasing exponentially, even amongst Victorians who have never needed help before.

Several companies with local presence in Melbourne have come together to help Foodbank Victoria, the states' oldest and largest food relief organisation. Foodbank Victoria feeds on average more than 140,000 Victorians - and we need your help.
61 donations
since Aug 2020
Fundraising for
Foodbank Victoria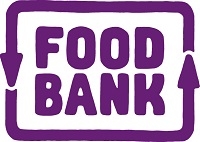 Foodbank is Victoria's oldest and largest food relief organisation. Foodbank's vision is healthy food for all Victorians. We source and rescue food from farmers, manufacturers and retailers and distribute these donations through a network of more than 530 charity partners across the state.