Parklands Appreciation Campaign
Parklands Christian College and Parklands Christian Church have been generous providers of love and care to the Logan West community for more than 20 years. Now they could do with some love coming their way.
Many Logan West residents have been expressing their appreciation for the way Parklands Christian College has responded so quickly and effectively to this week's COVID-19 situation. Their responsiveness has surely put the community first and prevented further escalation of the problem.
Park Ridge Connect is setting up a PARKLANDS APPRECIATION CAMPAIGN for the Logan West community to donate gifts for the staff and students of Parklands to receive when they return to school.
We have set up this MyCause campaign for contactless donations but if you have physical gifts or other ideas about ways that you would like to show your love to the Parklands community, please contact us at info@parkridgeconnect.com.
Any money raised above what is needed to provide the gifts for staff and students will be donated to the college.

13 donations
since Jul 2020
Fundraising for
Parklands Christian College staff & students
Funds banked to
Baptist Church Park Ridge
Campaign creator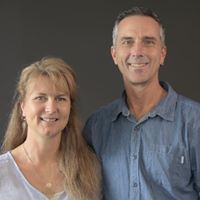 Paul Jackson
Chambers Flat QLD
---
Share this campaign
Share your Fundraising Page link.
Leave a message
---
report fraud