*** OFFICIAL FUNDRAISING CAMPAIGN *** OFFICIAL FUNDRAISING CAMPAIGN ***

This fundraiser is entirely the work of her friends who worry deeply about this families security and welfare wanted to help her in some way. Donations are completely optional. They will be very helpful in making this family's life more stable should you choose to assist. Thank you so much to everyone

This money will go a long way to assist with caring for Will Callaghan and his brother Robin who are both on the autism spectrum. Everyone will be familiar with the recent story of Will vanishing into the forest of Mount disappointment. A huge search and rescue was conducted and Will was found after three days in freezing cold conditions. This is a very happy conclusion to the three days events however Will's family struggle on a daily basis to care for his and his brother's needs. They could do with a lot more community support to assist them with their daily and future support needs.

They need assistance with ongoing private therapy for both children which they currently can't afford. They moved down to the Bellarine peninsula at the beginning of the year. They need to build child safe fencing around the front of their garden so that the two boys can play without the danger of running away. Both boys can't attend mainstream schools and need to go to two different special schools to each other as they have different support needs. The closest two special schools are both 30+km from their home. They need assistance to get the children to and from the school and need to pay carers to do this so that Penny has the opportunity to find a job. We have estimate that all of this would cost around $90,000 but we set our goal at $30,000 and know that anything raised will help .

It is difficult to give a full picture of the constant hardships they face on a daily basis but the recent events might give some idea of what their normal day to day life is. This recent event was the most extreme but one of a continual set of challenges that affect Will's parents ability to hold down a regular employment. Penny was studying her PhD when she had her first son Will. She has never been able to complete this and has had to find work with extremely flexible and minimal hours to fit around the needs of her boys. Penny is a fabulous advocate for the autistic community. She works tirelessly to educate people around her about the needs of autistic children. She works very hard to give her boys the best life that she can. It would be amazing to be able to help her to have the security of fully owning her own home, of knowing that her children are safe and that she is able to drive them reliably to their schools each day.

All donations over $2 are tax deductible through Helping A Friend In Need. Funds will be directly dispersed to Will's family.
32 donations
since Jun 2020
Fundraising for
Helping a Friend in Need (HAFIN)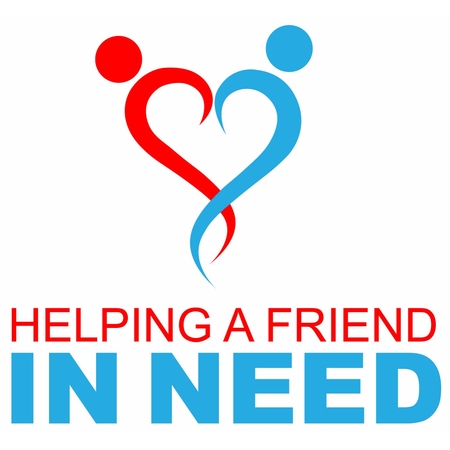 Helping A Friend in Need (HAFIN) ABN 86611164197 disburses donations to individuals and families for the direct relief of poverty, sickness, suffering, distress, misfortune, disability, destitution or helplessness. Donations are tax deductible and are disbursed directly to the family.